With autumn's golden hues filling the landscape and the full harvest moon illuminating the night sky, we at TPC are filled with warmth and gratitude. Known as Korean Thanksgiving Day, Chuseok is a time for reflection, gratitude, and family bonds. We wish you and your loved ones a very happy Chuseok.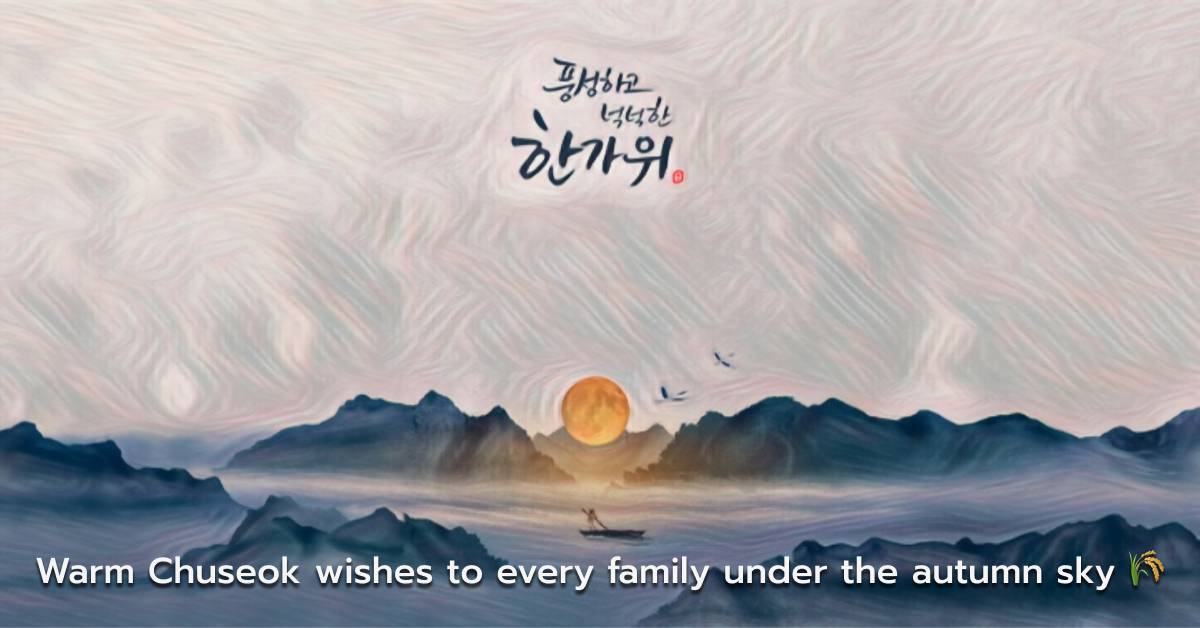 Celebrating the Bounty of Nature
Chuseok, or Hangawi, originated in Korea's agrarian society when families gathered to thank and honor their ancestors. The festival represents the harmony between nature and humanity and the joy derived from the fruits of the earth.
A Feast for the Senses
The Chuseok table is a vibrant display of traditional Korean cuisine, featuring delicacies such as Song-pyeon, Galbi-jjim, Jap-chae, and Sikhye. Every dish celebrates Korea's rich culinary heritage, enjoyed communally with joy.
Gifts of Appreciation & the Tradition of Giving
Chuseok is also a time for gift-giving, a tradition that extends beyond family to friends and acquaintances. It's a way to express thanks and appreciation, fostering community and mutual respect.
Engaging in Traditional Games & Performances
Chuseok celebrations are filled with traditional games and performances, including the rhythmic beats of the Ganggangsullae dance and the competitive spirit of Ssireum wrestling, offering a variety of activities for everyone to enjoy.
TPC: Shaping the Future with Gratitude