🎉

Tanhay: Celebrating 50 Years of Excellence

🎉
This month, indeed this year, marks a significant milestone in our journey as part of the Tanhay Group.
As a vital member of this esteemed family, TPC Mechatronics is honored to celebrate our 50th anniversary with you, our valued partners, customers, and colleagues.
In reflecting on this journey, Chairman Uhm Ju-Seop emphasizes the importance of '의' (righteousness) and '사랑' (love), which have been our guiding principles for us. He underscores that while we look back on our history with pride, this moment also signifies a fresh starting point for us.
As we navigate the changing tides of the Fourth Industrial Revolution, these core principles continue to guide our focus on customer value and future trends.
From humble beginnings, Tanhay has grown into a leading force across various industry sectors in Korea and beyond.
This evolution is a testament to our relentless dedication, hard work, and the enduring confidence our valued partners have placed in us.
Yet, our journey encompasses more than growth and revenue; it's deeply rooted in corporate responsibility and a solid commitment to mutual development.
For those new to our community, we warmly welcome you to learn more about us. Witness our steadfast dedication and innovation journey and understand why so many customers worldwide have trusted us.
Discover the Tanhay difference and gain a unique insight into our unwavering commitment to creativity and excellence.
Whether you're a long-standing partner or a potential new collaborator, our story will inspire and instill confidence in our shared future.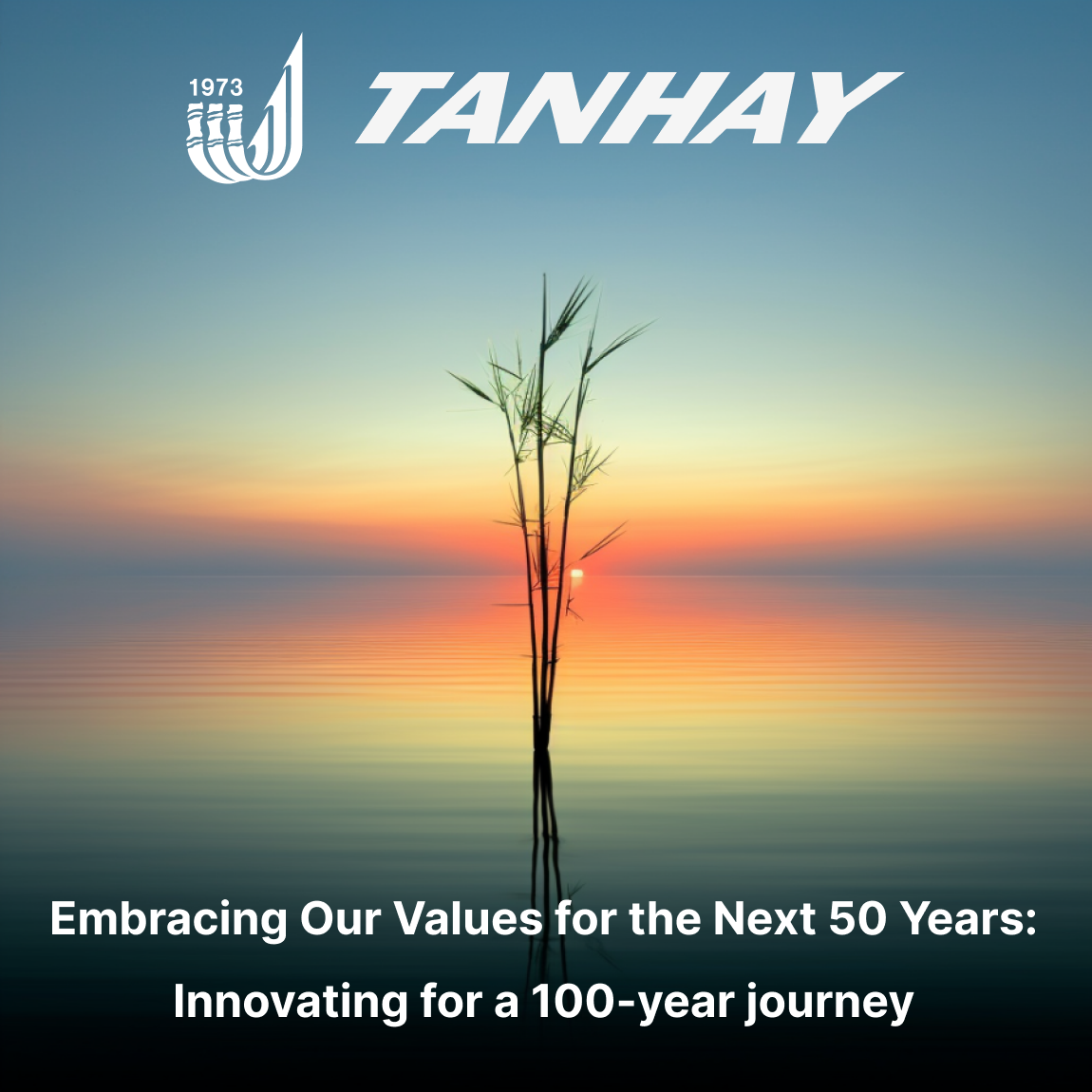 Looking towards the future, we continue to uphold the essence of '의,' or righteousness, reflecting Tanhay's foundational principles and infusing the spirit of '사랑,' or love, into our commitment to our partners, customers, and the industry at large.
This sense of righteousness and loving care is integral to our operations, ensuring our practices remain in sync with contemporary demands.
As we celebrate our 50th anniversary, this landmark occasion serves not just as a celebration of our past accomplishments but also as a reaffirmation of our dedication to fostering innovation, trust, and collective success. It stands as proof of the power of a company that places its partners' well-being and the industry's progress at its core.
To commemorate this milestone, we're launching a campaign that shares stories from our journey, highlights our evolution, and showcases our growth.
Please do not hesitate to contact us if you require language assistance. Our team is at your disposal to help you better understand the content or to address any questions you may have.
Your involvement and knowledge are essential as we commemorate this significant milestone.
Our profound gratitude goes out to each of you for being an integral part of our journey.
Your unwavering support and trust have formed the cornerstone of our growth.
As we gaze toward the future, rest assured that we remain committed to serving you with the same dedication and passion that have defined our journey thus far.
Here's to another 50 years of innovation, trust, and success together!